Why become a Quality Assured Clinic?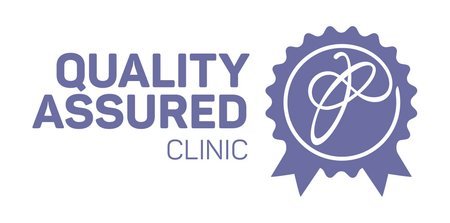 Join Physio First and be part of our ground-breaking Quality Assured Clinic scheme.
Our QAC scheme is available where all MSK practitioners within the clinic are full or affiliate members of Physio First or Quality Assured Clinic Participants , and have submitted sufficient patient outcome data into our Data for Impact tool that demonstrates quality standards across the whole clinic.
A Quality Assured Clinic (QAC) is a private physiotherapy practice where all MSK practitioners are Physio First members (full, affiliate or Quality Assured Clinic Participants) and are all QAP's or are working towards status. All their staff are inputting sufficient patient outcomes data using the Data for Impact tool. These practices are achieving quality standards across the whole clinic.
The benefits of the new QAC status are:
Being able to demonstrate and promote your practice on the basis that all of your MSK physios are providing an evidence-based quality service
Benchmarking your clinic's services nationally
Learning how to improve your patient outcomes
Understanding your patient demographics to allow for better target marketing
Promote your MSK practice as a Quality Assured Clinic
It costs nothing to take part, you just need to be a Physio First member or Quality Assured Clinic Participants
QAC's and QAP's will have met the criteria defined by Physio First in collaboration with the University of Brighton and be collecting validated PROMs (Patient Recorded Outcome Measure).
We've created an eBooklet that gives you everything you need to know about Quality Assured Practitioner. It explores how they will help you and has sections that you can share with your patients. Just click the image for your own copy.

Download the DFI ebooklet
Feel free to share it on your website, emails and social media.