Physio First is run by volunteers which inlcudes our Community Representatives who are the key link between our members and our executive committee. They are supported by, and have regular contact with, our Chair, Vice Chair, Strategic & Business Lead, Hon Community Representative Lead and our Physio First office team.
It is our committee's role to run and guide our organisation in response to our members' needs and views and in support of championing evidence-based, private physiotherapy in the changing healthcare marketplace.
We have nine members who make up our Physio First executive committee and three of our team who sit on it as advisors.
Meet our executive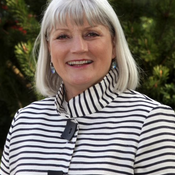 Karen Lay MCSP
Karen has run her own private practice for over 25 years, and has been involved with Physio First since 2008, starting as a Regional Officer for Mercia region. She then became our Regional Officer Representative on our executive committee and served on our education sub committee, which she chaired from 2015.
Karen has served as a member of the CSP Council and chaired their Education Awards Panel. She is also a trustee of the Private Physiotherapy Education Foundation, which awards funds for programmes of research or education to physiotherapists.
Over many years Karen has been a clinical educator for local university undergraduate programmes, providing practice placements for students .
She became our Physio First Chair during the 2019 AGM at our annual conference in Nottingham.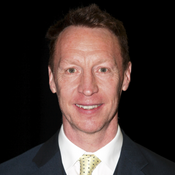 Paul Donnelly
Paul's title of Strategic and Business lead was conferred in 2019 to reflect the development of his role in championing Physio First in the business marketplace, and his work in establishing a private practitioner owned co-operative that aims to work closely with Physio First members in promoting their own worth in the healthcare marketplace.
A solicitor by profession and a litigator by specialism, the skill of giving sound, professional advice has never been foreign to Paul; as he says: "Being a non-voting member of our executive is exactly the same as representing my clients. It is always their case I am putting forward, not mine."
Prior to this, Paul had been General Secretary of Physio First for more than 15 years, a role so varied it could more accurately be described as "chameleon". The consistent elements include acting as advisor to our executive committee, liaising closely with our Chair and in helping Physio First's commercial team to navigate through our growing strategic partnerships and the member benefits that come from them.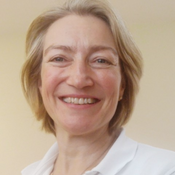 Katie Knapton
Katie is a chartered physiotherapist with over 30 years of musculoskeletal experience within the NHS and latterly in her own private practice in West Sussex.
Based in London, trained at Kings College then spent 2 years at Guys Hospital after which Katie specialised at St. Georges Hospital Tooting for 9 years working alongside Orthopaedic Consultants, running a team of physiotherapist in the busy hospital clinic setting.
Katie has been in private practice since 2002, is passionate about quality and ensuring people receiving accurate information about their specific conditions to determine the best course of management for optimal recovery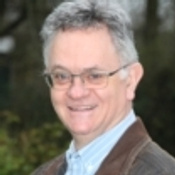 George Olivier B.Pharm MSc PhD MRPharmS MRSC
George is a Principal Lecturer in Pharmaceutical Sciences at the University of Brighton. He lectures in medicinal and pharmaceutical chemistry and has an interest in quality issues surrounding the use of plants when used as medicines.
He is a pharmacist by training and has been using electronic methods for learning, teaching and assessment for over 20 years involving the on-line gathering and interpretation of data. He has been working on the DFI project and its predecessors since 2004.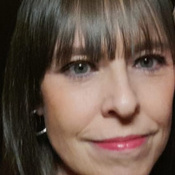 Jacqui Webb
Jacqui joined as a member of our office team in 2009 since when she has worked in our accounts department, supporting all aspects of our financial operation.
In 2016, Jacqui stepped into the Treasurers role after over 6 years of first-hand knowledge of Physio First's accounts.
She has over 25 years of accounting experience working within various industries.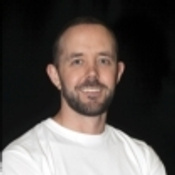 Richard Hulbert MCSP
Richard joined Physio First in 2008 and was appointed to our executive committee at our 2016 AGM. He has been a member of our membership sub-committee since 2013, when it was originally our PR sub-committee.
Richard had qualified from the University of Bradford only two years earlier and was the first to admit he was a reasonably inexperienced physio at the time.
Juggling the running of a busy clinic, entering the business environment and trying to advance his clinical skills – simultaneously – was a major challenge, especially with no mentor.
Richard said: "If it was not for Physio First I'm not sure how I would have survived those first few years. The financial climate at the time was not good and the practice wasn't in the most affluent area of the country."
"Being a Physio First member meant I received some much-valued support which resulted in me joining a sub-committee. Since then I have built many professional relationships with other physio colleagues, not to mention friendships, and gained a greater understanding of private physiotherapy as a whole."
In his spare time Richard, who has two younger children, likes to keep fit in the gym, play squash and five-a-side football. One of his biggest passions is travelling and he spends much of his annual leave visiting all corners of the globe, often while following the England national football team!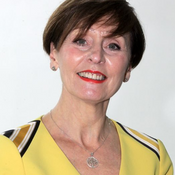 Belinda Holloway
Belinda has been an active member of Physio First for 15 years and is the owner and Clinical Director of Greystone Chartered Physiotherapy Clinic in Swadlincote and Ashby Physiotherapy Clinic in Leicestershire and has been established in private practice for over 25 years.
Her background includes NHS Superintendent level at a Regional Orthopaedic / MSK Hospital and now involves all areas of physiotherapy private practice. Belinda is a Specialist in MSK and Movement and Performance with extended interests in Paediatrics, women's health and Fascia, and is a JEMS Certified Clinical Rehabilitation Practitioner.
In her clinics she promotes excellence in clinical rehabilitation and health and well-being and deals with all age ranges and modalities of physiotherapy.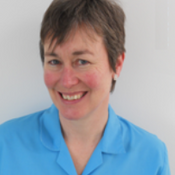 Liz (Elizabeth) Palmer
Liz has been a member of Physio First since 1990 when she first started in private practice. She qualified From Guys Hospital in 1979 and has worked in hospitals in South Africa and Norwich. In !998, Liz established Park Physiotherpay in Norfolk where she currently works, from her purpose built clinic.
In 2014 Liz became the alternate regional officer for East Anglia before taking over as the regional officer. During that time Liz also become involved with our research and development committee and she resiged from the regional officer role in 2019 to take on the role of our Hon Research and Development Officer in 2020 because, as she says "I am passionate about the benefits of private practice, and working with the Data for Impact project gives me the opportunity to be part of facilitating how we measure our effectiveness as clinicians."
Liz regularly attends our Physio First annual conference "for the fantastic speakers and clinical aspiration", she has a special interest in treating migraine headaches and tinnitus and, in 2014 she completed a Master's degree in Advances MSK Research and Practice at the University of East Anglia with her final dissertation on the physiotherapy treatment of cervicogenic headaches.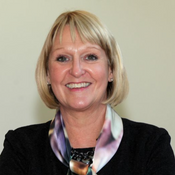 Pam Simpson MCSP
Pam joined Physio first as a volunteer in 2006, and then became part of our executive as Honorary Public Relations Officer in 2007. She became Vice Chairman in 2011 and was our Chairman from 2015 to 2019 since when she has remained on the executive in a newly created post as Honorary Communications Officer. She is responsible for all outward facing communications to our members including bulletins and E publications.
Pam runs her own specialist training, consultancy and medico legal business.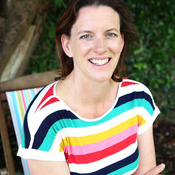 Lucinda Brock
Lucinda is the owner of Chipping Norton Physio. She specialises in musculoskeletal physiotherapy and has a specific interest in low back and neck pain, and post-operative rehabilitation.
Lucinda has been a member of Physio First since April 2009, and was an Alternate for the Oxford region for 3 years before commencing her current role as Regional Officer.
In 2006 Lucinda completed her MSc in Advanced Musculoskeletal Physiotherapy at UCL. She has worked in the NHS, and at the Manor Hospital in Oxford, and is also a fully qualified APPI Pilates Instructor.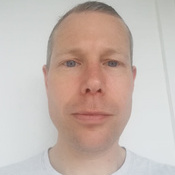 Tobias Bremer
Tobias has worked in private practice all of his professional life. He is partner at the Physio Therapy Centre in Haywards Heath where he and his team offer a high class physiotherapy service. He has been involved with Physio First in various capacities, since joining as a member in 2011. Clinically he is very keen on offering personalised care which demonstrates the benefits and worth that private physiotherapy treatments have to offer to individuals seeking help.
---
Meet our community reps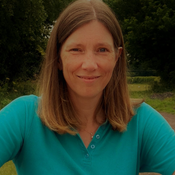 Susannah Solt
Susannah qualified with a first class Honours degree in Physiotherapy from Manchester University in 1994. She initially worked for the NHS in central London, gaining experience many aspects of health care, before moving into private practice in Kent.
Having set up Active Now Physiotherapy, Susannah moved her practice to Warwick in 2007.
Between 1998 and 2000 Susannah worked as a physiotherapist with the British Para Equestrian Team, and she has worked as a National Classifier for Disabled Sport.
Susannah has been a member of Physio First since November 1998 and was an Alternate for the Midlands region for a year before commencing her current role as Midlands Regional Officer, and sits on our education committee.
---
Details:
Susannah Solt, MCSP
Active Now Physiotherapy, Turkey Farm House, Beausale Lane, Hatton, Warwick, Warwickshire CV35 7PE
Telephone: 01926 800101
Email: [email protected]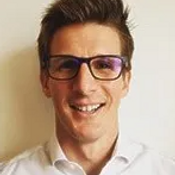 Paul Gibson
Paul qualified with a degree in Physiotherapy from East London University, having previously studied Sports Sciences at Brunel University. After gaining three and half years' valuable and varied experience at Mount Vernon Hospital, he moved into the private sector.
As a physiotherapist experienced in assessing, managing, and treating a large variety of musculoskeletal conditions, Paul specialises in sports injuries, spinal, knee and shoulder problems, and has an interest in biomechanical assessment of the foot and post-operative rehabilitation. He has been a member of Physio First since 2011 and been in his current role as Regional Officer for North West Met since 2016.
---
The Alternate position is currently vacant, are you interested?
Speak to Paul Gibson (above), or contact our office team on 01604 684960 or email [email protected]
---
Details:
Paul Gibson, MCSP
Ruislip Physiotherapy and Sports Injury Clinic, 15 West End Road, Ruislip, Middlesex HA4 6JE
Telephone: 01895638841
Email: [email protected]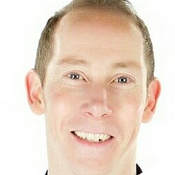 Kenny Cross
Kenny is a Manager and owner of Ascent Physio and Massage based in Falkirk. He has over 29 years' experience as a physiotherapist and has been a member of Physio First for approximately 15 years.
Kenny has a special interest in sports injuries and manual therapy assessment, and has worked as Head Physiotherapist for Falkirk Football Club for six and a half years.
---
The Alternate position is currently vacant, are you interested?
Contact to Kenny Cross, or contact our office team on 01604 684960 or email [email protected]
---
Details:
Kenny Cross, MCSP
Ascent Physio and Massages, 81-83 Mary Street, Laurieston, Falkirk, FK2 9PR
Telephone: 01324 630888 or 07967 446356
Email: [email protected]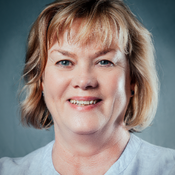 Jill Drew
Jill has been a Physio First member 1999. She works as a sole practitioner in her own practice in Warwickshire, specialising in the treatment of upper limb and spinal disorders including post operative rehabilitation. Jill is also a qualified acupuncturist. ​
She has been a Quality Assured practitioner since 2016 and a Quality Assured Clinic since 2020. ​
Jill has always enjoyed and valued being a member of the Physio First family and in particular has found the business guidance given over the last 24 months invaluable.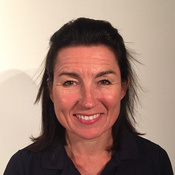 Jo Kingston
Jo has been working in Private Practice since 1996, initially as a sole trader, and now as JK Physiotherapy Ltd, a 2 site practice in Kent and West Sussex.
Jo trained at Kings College and worked in the NHS for 10 years, before moving first into part time private work in a Private Hospital before committing solely to her own business.
Jo spent her earlier years working with elite hockey players, and gained Post Grad Qualifications in Sports Medicine, Orthopaedic Medicine and Injection Therapy.
Jo has been a member of PhysioFirst since starting in private work and has found the support, knowledge and guidance invaluable, successfully supporting her over the years whilst juggling the role of lead clinician and business owner. She is passionate about promoting the quality and depth of treatment and care Physiotherapists can offer in the private sector, and how this leads to happy patients, a successful business and incredible job satisfaction.
Jo has always played a mix of sports, but now when not at work, golf is her passion and stress reliever!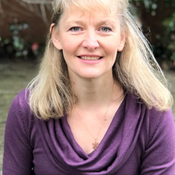 Shirley-Ann Walters
A member since 1992, Shirley-Ann started attending the Physio First drop-in sessions during lockdown, appreciating the connections and potential for supporting one another, whilst embracing our similarities and differences, and representing the wider membership with openness, integrity, and understanding.
Practicing MSK physiotherapy for over 30 years, Shirley-Ann is dedicated to supporting people to receive the realisations that lead to self-care, consider the wider factors contributing to injury, facilitate healing and prevention and the return to life's flow, using listening, expression and effective practical physiotherapy.
Shirley-Ann qualified from The Middlesex Hospital London, worked in the NHS, then in a group private practice before joining BMI Runnymede Hospital and becoming the physiotherapy manager. She started her own practice in Ascot, and in 2011 moved to a designated treatment room at home in Lightwater, Surrey, where she practices today.
The role of our Community Representatives is to communicate with members on regular basis so that they can understand what is important to our members and feed this on to our executive committee, THIS it is a two-way communication that also allows them to keep members up to date on the work that is going on within Physio First. This makes our Community Representatives a cornerstone of our organisation as they play a key role in our success and help to plan and deliver our future.
Communicate with members happens in a range of ways; Zoom, email, phone and social media. Specific member queries to our office might be directed to a Community Representative for further support or advice. Regular Zoom meetings on case studies, peer support and relevant market place topics are also run for the benefit of our members.
In addition, our Community Representative group meets two or three times a year, either virtually or in person. This allows for discussion on how they can best support our members and enables them to identify areas where Physio First can offer further help. There is also the opportunity represent our members by attending Physio First committee meetings where they meet with our executive and other volunteer teams. Our Community Representatives look at all opportunities, and any potential threats facing our members and take part in discussions and debates on addressing these challenges.
Being a Community Representative is a great way to be part of our Physio First team that supports and helps private physiotherapists. Those of our members who take on the role also take the opportunity to learn new skills, including those related to business and makign commercial decisions, as well as developing knowledge of how private practice works nationally, and internationally.
If you are a member who would like to be more involved in the running of Physio First, or would like more information or an informal chat on how you can help shape our future and be the voice of our members, please contact our Hon Community Representative Lead Lucinda Brock: [email protected] or our Chair Karen Lay: [email protected]