Spring 2023 Advances in lower limb management
Robot-assisted hip and knee replacements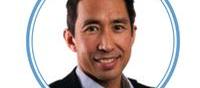 While physiotherapists will always ideally aim to treat patients with joint conditions with
non-surgical modalities, the development and use of technology, and the understanding of the
essential role physiotherapy plays in postoperative rehab, does offer the option for confident
referral for surgical intervention when required. This article sets out the case for robot-assisted
joint replacement for patients with hip and knee conditions.
Winston Kim
Update on anterior cruciate ligament injuries: treatment and outcomes
Anterior cruciate ligament (ACL) injury is a common sporting injury to the knee that has the
potential to result in short-term and long-term consequences and, even with successful
ACL reconstruction, can still be career ending for the sports person. This article discusses the
numerous controversies that exist in the field of ACL surgery, many of which have not been
clearly resolved. However, for surgically treated patients, prehabilitation and rehabilitation are the
key components in the success of surgical procedure.
Professor Sanjiv Jari
An update on osteochondral lesions of the talus
The natural history of osteochondral lesions of the talus is not well understood. Symptoms
related to these lesions can be non-specific and often misdiagnosed as ankle sprains.
Non-traumatic episodes bring further challenges in diagnosis and treatment, and failure to
diagnose and delay in treatment may lead to poor outcomes. Early symptom recognition and
diagnosis are the keys to better treatment outcomes. This article summarises the contemporary
concepts in the evaluation and advancement of treatment of osteochondral lesions.
Mr Syed Soulat Naim
Professor Anand Pillai
Knee and hip arthritis: an overview
There are many different types of arthritic conditions that cause pain and joint inflammation
and, in the UK alone, affect millions of people. As populations live longer, with high functional
demands and expectations, managing arthritic conditions becomes more challenging. This is
combined with changing demographic in arthritis presentations, with relatively younger age
groups being increasingly affected owing to changing activity levels and lifestyles. This article
focuses on osteoarthritis in the hip and knee, and how the various options for the management
and treatment can help to obtain the best outcomes for the patient.
Mr Syed Soulat Naim