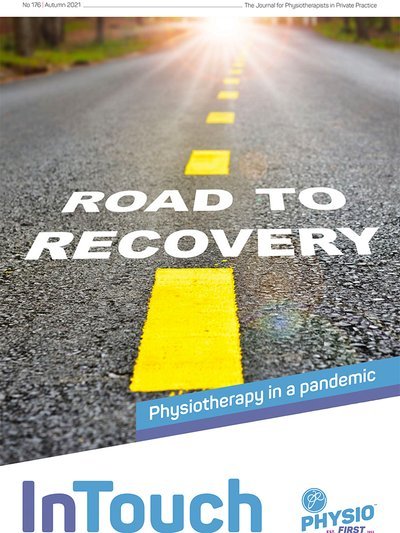 Keep abreast of everything that's happening in the clinical and business world of private physiotherapy – with our regular and varied Physio First communications.
Supported by our widely-respected journal In Touch and our regular bulletins, you will receive reports about what's new in the marketplace and what's affecting private practice. You'll also get updates from our commercial contacts and about private medical insurers.
In a nutshell, if there's a hot topic, a scam warning, a relevant headline or ground-breaking clinical study within the private physiotherapy or healthcare market, Physio First members are always among the first to know!
Become a member of Physio First and get important and useful updates for your business.
Members of Physio First can access our extensive range of benefits here